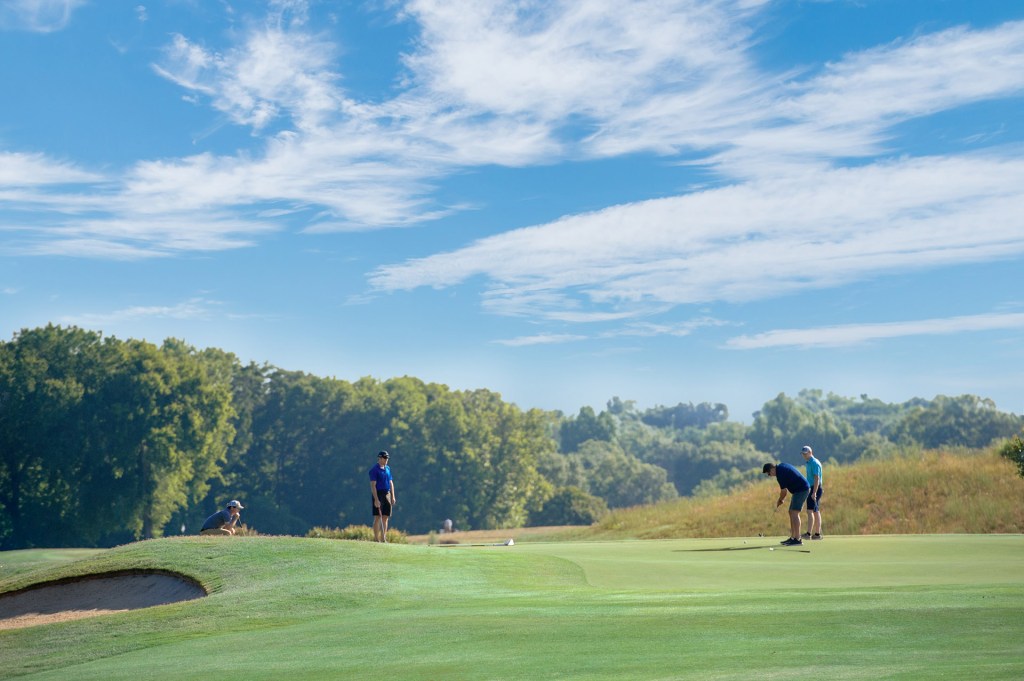 Dan F. Maples was born in Pinehurst, North Carolina in 1947. At the age of six, Dan designed his first golf course and was handling earth moving equipment before he had his driver's license. During summer vacations, Dan worked for his father gaining valuable experience in golf course construction and maintenance.
After receiving a Bachelor's Degree in Landscape Architecture from the University of Georgia in 1972, he worked as a club pro for two years. In 1974 Dan joined the firm of his father, Ellis, as a full partner. Together, the team of Ellis and Dan Maples helped create 17 superb courses including Grandfather Mountain in Linville, NC and the Country Club of North Carolina Dogwood Course in Pinehurst.
Since forming Dan Maples Design, Inc. in 1984, Dan has gone on to become one of the most successful signature golf course designers in America. His impressive list of courses includes many of America's finest. Dan has brought this wealth of experience to Rocky River Golf Club at Concord in creating what is destined to become the premier public course in the Charlotte metropolitan area.
For Dan, one of the rewards of being a course designer is the ability to leave behind something for future generations to enjoy, a fact he takes seriously. "That's something people work a lifetime to do. For me, it provides an obligation to do a good job."