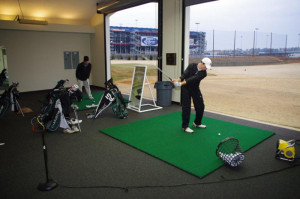 The Stubblefield Golf Center is located at the back of the practice range and is used for private instruction and practice. The home practice facility for the Charlotte 49ers Men's Golf team features 2 indoor hitting bays, and a full outdoor practice area. State of the art teaching tools like the V1 video analysis, FlightScope launch monitor, and SAM PuttLab are all available to help the learning process.
Private instruction is available year round with the indoor facility.  Group programs are scheduled during Spring, Summer and Fall.  Please call the golf shop for a schedule of upcoming group programs.  Club fittings are also available by appointment using the FlightScope launch monitor.
FlightScope Technology
FlightScope X2 is the world's first completely wireless, battery-operated, 3D Doppler tracking radar for golf. The X2 is known for its unmatched accuracy and revolutionary apps. Side-by-side video and club or ball data comparison is available on the VX2 app and fully customizable assessments in the X2 Skills app for player benchmarking.
V1 Video System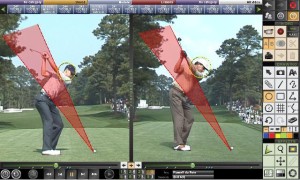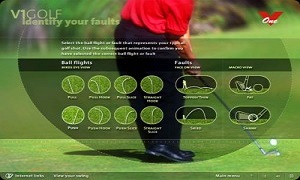 For over 16 years, V1 Pro is the most preferred video analysis of coaches, instructors and training facilities worldwide to Capture, Compare & Improve the performance of their athletes.
Today, V1 Pro HD software continues to build on its reputation of delivering reliable performance and unmatched customer service solidifying its standing as the #1 Video Analysis Software in Sports.