2020 In Season Rates
For Tee Times Call: 704-455-1200 ext 2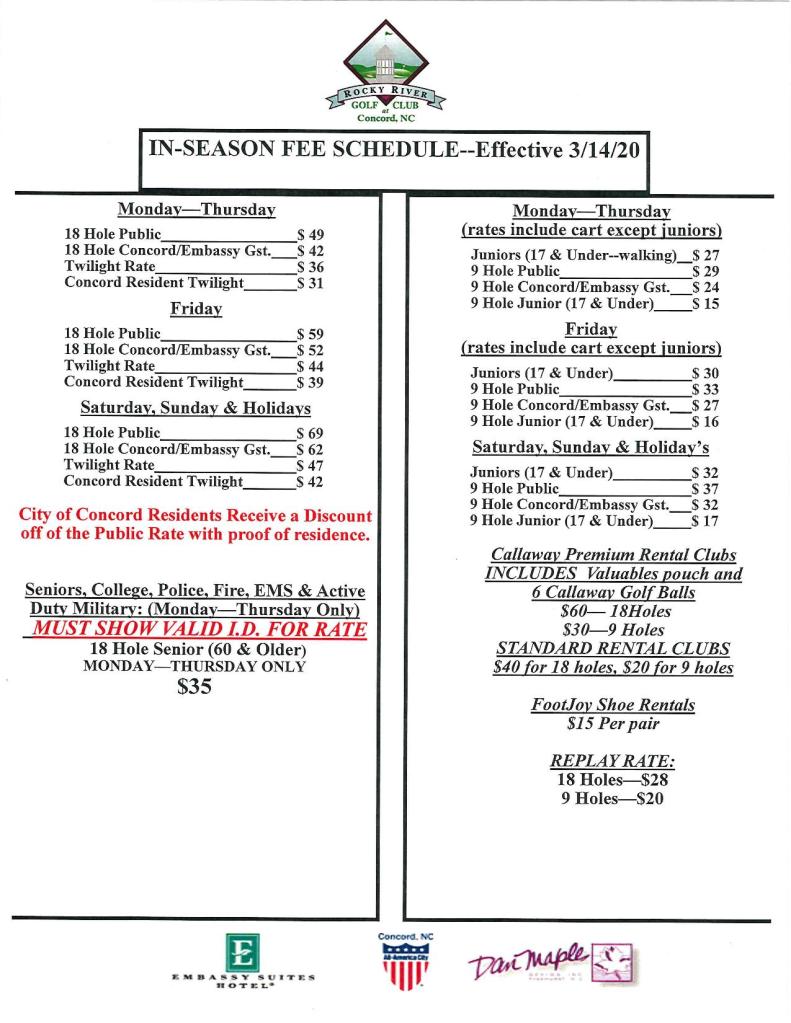 Walking Available anytime Monday-Thursday and after 12:00 PM, EST Friday thru Sunday.
NOTE: On the following dates, weekend rates will apply :
New Years Day (January 1st)
Martin Luther King, Jr. Day (January)
President's Day ( February)
Good Friday (March – April)
Memorial Day (May)
Independence Day ( July 4th)
Labor Day (August – September)
Thanksgiving, Thursday and Friday (November)
Christmas Eve (December 24th)
Carts are allowed on fairways with limited access on days when weather permits. Observe a 90 degree access rule.
All rates are subject to change.
Call (704) 455-1200 ext. 2 for additional information.